Ordering Information
Ordering humorous merchandise is easy on our secure shopping cart page. Humorous Slogans are printed large, on the front side of all shirts using a commercial digital heat transfer process. Production time for most orders is 1 - 2 business days.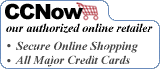 When browsing the pages, please take note of the product numbers (slogan numbers) as there will be a space to fill out this information inside the shopping cart. Each slogan number is alphanumeric, in other words, you may wish to order A31, P12 and BB8. T-shirts come in white or gray with black text only.
Please note that all t-shirts are made by hand, one at a time using a professional t-shirt press. I try to do my best but if the slogans are a little crooked, don't shoot me as I'm trying my best.
Please order as many t-shirts as you wish, 'cause we'll make more.